Mypyramid - Because one size does not fit all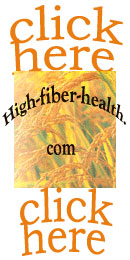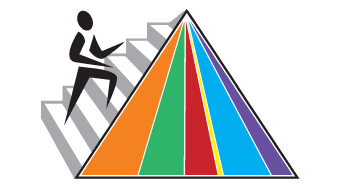 Even if you don't follow a high fiber menu or alot of high fiber recipes, have a half cup of orange juice at breakfast,a pear with lunch and a salad along with a cooked vegetable at dinner. You've just met some of the guidelines from the new MyPyramid.
It's all very simple. Eat a minimum of three one-ounce servings of whole grains daily along with at least five servings of fruits and vegetables.
For the high fiber challenged, try a whole grain cereal at breakfast rather than the sugar-laden, empty calorie brand you stock in the pantry. Switch from white to whole grain bread for your lunchtime sandwich.
In April, 2005, the USDA (United States Department of Agriculture) released it's interactive dietary guidleines called MyPyramid. Apparently we were long overdue for an updated version of the flawed and misleading former food pyramid. With the current growing awareness of the health benefits of high fiber food in today's diet, it's a wonder that Americans have made it this farwithout more effective guidelines. Or have we?
Two-thirds of Americans are now overweight, and some experts actually blame some of that on the food pyramid. The old one consisted of the "Four Basic Food Groups" that you remember growing up with as a kid. Too many kids today are faced with weight problems due to poor eating habits and lack of exercise.
MyPyramid is by design simple and encourages healthier food choices including whole grains and high fiber foods along with daily exercise.
Six bands of color from the peak of MyPyramid to the base indicate: orange for grains, green for vegetables, red for fruits, a tiny band of yellow for oils, blue for milk, and purple for meat and beans. The widths suggest the amount of food a person should select from each group.
A little figure running up the stairs acts as a reminder to get some exercise. Unfortunately, no mention is made of the differences between aerobic and anaerobic exercise, or the role of strength training
The new guidelines distinguish between 'grains' and 'whole grains', essential when choosing fiber-rich foods. Rather than just suggesting we eat fruits and vegetables', MyPyramid suggests eating a variety of fresh fruits and vegetables rather than the empty calories found in fruit juices.
The guidelines include healthy dairy choices that are low-fat instead of the highly saturated fats found in some milk and cheeses. The three recommended glasses of low-fat milk, however, can add more than 300 calories a day. Not great for those concerned about controlling their weight.
Also encouraged is replacing red meat with a combination of fish, poultry, beans, and nuts offers numerous health benefits. Be aware that these foods have different types of fats.
Basically, MyPyramid emphasizes good fats,like olive and fish oil, not butter and animal fat, and good carbs,like those from vegetables, whole grains and fruits, ot from processed grains and sugars.
MyPyramid contains interactive activities that make it easy to key in your age, sex and your amount of physical activity to create a more personalized recommendation for a daily calorie intake.
No doubt in the years to come, researchers will discover new evidence that will impact more changes for a healthy diet. But the results are in and here to stay: a high fiber diet is vital to long-term health. Pyramid. Period.